Photos of MusicalHands in Action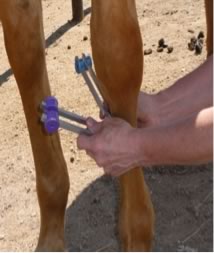 The vet said that this horse had swollen fetlocks in 3 hooves. After a few sessions, the vet returned and said the swelling was gone. Also, the horse had difficulty transitioning to the right due to tight muscles. After a few sessions, her muscles were relaxed and she was able to collect and integrate what the trainer was teaching her.
---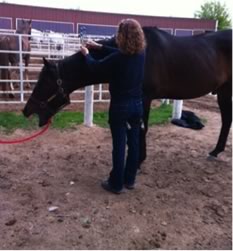 Jazz was a rescued racehorse, and had tight muscles in his neck restricting his movement to the right. He was sore along his withers, and had bouts of colic. After a few sessions, his range of motion increased, he no longer twitched when palpated, and he had less episodes of colic due to the relaxing properties of the vibrational work. The owner said he was collecting much better and she felt they were more connected to each other.
As you can see by his demeanor, he was enjoying the session.
---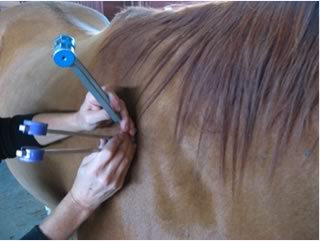 Treating a sore shoulder.
---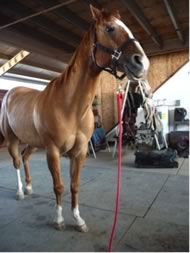 Presley was very anxious. He was leery of new people and his posture was contracted and withdrawn. This picture is session where he took an unusually large stretch, and, is smiling!
---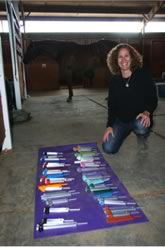 I look forward to contributing to the well-being of your horse.
---